Indonesia
Funding Societies 10
Local partner Funding Societies will use another EUR 300,000 for working capital needs of about 37 SMEs in Jakarta, Bandung and Surabaya in Indonesia. The majority of these SME is engaged in eCommerce, agriculture & allied activities and wholesale trade.
Local partner investment

10 new jobs

300 people reached
Still €50,900 needed, 57 days to go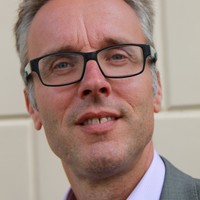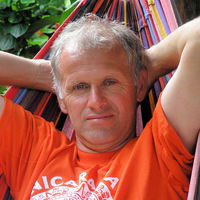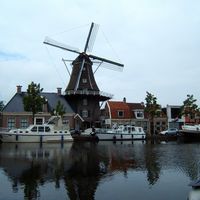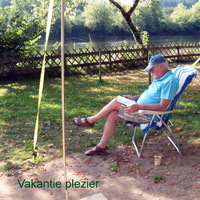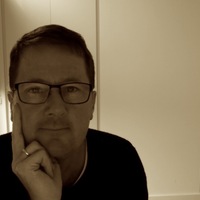 + 680 other investors
About the issuer
General information:
Borrower:                                          FS Capital Pte Ltd
Countries of operations:                  Singapore, Indonesia and Malaysia
Head office:                                      Singapore
Website:                                            https://fundingsocieties.com/
Date of incorporation:                      21 November, 2016
# of employees:                                350+
Information document issuing entity (NL)
Information note issuing entity (BE)
Project terms
Currency:                                          EUR
Amount:                                            300,000
Maturity:                                           12 months
Grace Period:                                   n.a.                      
Interest rate:                                     4 % p.a.
 
Summary
Funding Societies ("FS") - in Indonesia known as Modalku - is a very fast-growing digital financing platform in Southeast Asia providing short-term credit to under-served SMEs, in Southeast Asia with Indonesia being their largest market. They provide secured and unsecured products with a tenor of < 12 months. This is done by a combination of automated and manual credit assessment and underwriting. FS has an extensive technology stack that is used to automate various parts of its business and possess a rich historical dataset. To date they have funded > €1 billion and current funding pace is ~ €42m/month
FS operates a crowdfunding platform as well as providing funding from its own balance sheet ("BS") with on average a 50/50 split but varying across quarters and geographies. They have a hybrid model and are looking to fund FS Capital ("FSC"). FSC is the formal borrower and is the entity where all on-BS lending is booked. It is 100% owned by Funding Asia Group ("FAG") that is also owning the other FS entities. All On-BS lenders to FS go through FS Capital. FSC is used to fund loans that cannot be crowdfunded due to single borrower limits for crowdfunding, ticket sizes (too small or large), government supported loan program (in Singapore) or credit disbursements that require a quick turnaround time
FS caters to both SMEs (providing loans) and investors (issuing notes to them, for a fee), implying both interest and fee income at all country entities and are backed by A-list (VC) equity investors, such as Softbank and Sequoia and have attracted established debt investors funding the On-BS lending, such as Triodos Bank Capital and Innoven Capital
Mission
Funding Societies | Modalku's tagline of Stronger SMEs, Stronger Societies echoes our mission of enabling fast and effortless financial access to worthy and under-served Small and Medium Enterprises (SMEs). According to the World Bank IFC's estimates, there is a US$320 billion SME funding gap throughout Southeast Asia today. We are committed to improving societies in Southeast Asia through easy access to financing, and we achieve this by bringing SMEs and investors together on our platform.
Vision
By providing access to formal financial services, Funding Societies | Modalku envisions greater financial inclusion for Southeast Asia. We drive and contribute to greater economic growth and prosperity in developing Asia by currently lending in three countries – Singapore, Malaysia and Indonesia. We are expanding further into more SEA countries to promote the growth of the region.
Use of Proceeds / Loan purpose
FS Capital is expected to use the proceeds from this raise to fund the working capital needs of about 37 SMEs in Jakarta, Bandung and Surabaya in Indonesia. Majority of these SME are engaged in eCommerce, agriculture & allied activities and wholesale trade. These SMEs prefer Fintechs like FS Capital due to the speed of disbursal, convenience of online application and diverse product offerings suited to their business such as invoice financing which is typically not offered by traditional financial institutions to SMEs. Many of them need smaller quantum which most Indonesian banks are not interested in.
The top 3 sectors where the funds will be disbursed are - e-commerce merchants, agriculture & allied sectors, wholesale trade
Funding Societies | Modalku provides short-term, unsecured, and customisable financing to fit SMEs' business needs. These come in the form of business term loans, invoice financing, and microloans starting as low as €420 to €1.6M per loan catering to all sizes and varied needs of the businesses. Many enterprises use these funds as working capital or bridging loans to scale their business operations.
These business loans are crowdfunded from retail investors directly via our platform, whereby investors invest into these SMEs and earn returns in the form of interest. Funding Societies | Modalku charges a loan origination service fee to SMEs and an investment service fee to our platform investors. We also have established debt investors funding our balance sheet, such as Triodos Bank and Innoven Capital.
In 5 years, we have helped finance over 815 million euros in funding through more than 3 million business loans across the region with more than 250K registered investors.
Impact
Usage of Funds: 76% of SMEs use a portion of their loan proceeds for working capital.
Revenue Impact: 50% of the respondents believe they would have lower business revenues if they had not received the Funding Societies financing.
Employment Impact: 19% of respondents believe they would have needed to employ fewer workers if they had not received the Funding Societies financing.
Gender Ratio: Funding Societies invests in women's economic empowerment. Of our borrowers, 24% are female business owners.
COVID-19 Update
The management team has taken the following measures:
Focusing on low-risk products and "white-list" sectors (healthcare, IT, cleaning, essentials, pharma)
Discontinued more than 10m per month worth of facility from high risk sectors
Improved risk management: Reduce limits and increase portfolio reviews frequency .
Encouraging repayment and collection (e,g waiving fees for early repayments);
Increasing interest rates for quality SMEs
Increasing provisioning and collateral requirements.
Pushing operational and funding costs down
Reduced disbursement of higher risk products like Micro loans by almost 90%. Disbursements of micro loans have picked up again in Singapore in November under the government supported scheme where government is covering 90% of the risk for such loans.
Management team
Kelvin Teo (Group CEO)
Nationality: Singaporean
Total years of working experience: 8 years with organisations such as McKinsey, KKR, Accenture and Funding Societies
Education: MBA from Harvard Business School and Bachelors from National University of Singapore
Reynold Wijaya (Group COO)
Nationality: Indonesian
Total years of working experience: 8 years primarily with PT United Family Food (mid size conglomerate family business) and Funding Societies (known as Modalku in Indonesia)
Education: MBA Harvard Business School and Masters in Industrial & Operations Engineering, University of Michigan
Frank Stevenaar (Group Head of Finance)
Nationality: Dutch
Total years of working experience: 17 years with organisations such as GoBear (CFO & CO-founder), Aegon Australia (Director) and KPMG
Education: Masters: Business Nyenrode University
Highlights or Awards
1.       Silver Stevie® Award for Innovation in Technology
2.       IDC Financial Insights' 101 Fast Growing Asia/Pacific FinTechs & Top 5 fastest growing FinTechs in Singapore in 2020
3.       Brands for Good (People Development & Business Model)
4.       Fintech100 (Emerging 50 Rising Stars) by H2 Ventures & KPMG
5.       Top FinTech 250 firms (2017 & 2018) by CB Insights
6.       Global SME Award 2017 by United Nations ITU Telecom World
7.       Best Customer Experience in Financial Services 2017 by CFXS Asia Awards
8.       Singapore Business Review 20 Hottest Startups 2017
9.       MAS FinTech Award 2016
| | |
| --- | --- |
| Company name | Funding Societies |
| CEO | Kelvin Teo |
| Founded | 2016-11-21 |
| Location | Singapore |
| Sector | Agriculture |
| Turnover | €9,200,000 |
| Employees | 350 |
Impact of this project
With this investment 10 jobs are created
With this investment 300 people are reached
About the investment
| | |
| --- | --- |
| Type | Local partner investment |
| Issuer | Funding Societies |
| Funding target | €300,000 |
| Annual interest | 4.00% |
| Maturity | 12 months |
| Repayment period | Semiannually |
| Currency | EUR |
| Terms and conditions | Show |
| Note terms | Download |
| Information document issuer | Download |
About the risks
What are the risks of investing money?
The risk level depends on the specific project. Local partners cover the risk of currency exchange rates and defaults on Local Partner investments. They do this by maintaining financial reserves for this purpose. Aside from that, there is an option to claim their equity if needed. While these measures are intended to minimize the risk to investors, our local partners face risks of their own that could affect their ability to secure your investment. These include - bankruptcy - currency exchange rates - fraud - operational risks - political and regulatory changes - natural disasters or epidemics.
With direct investments, risks of default are not covered. As the risks are higher, so are the interest rates.
There is also some operational risk at Lendahand. An example might be that Lendahand is unable to find shareholders to finance their activities. In such a case, Lendahand will handle outstanding investments at the best of its ability. At the same time, our ability to legally address non-payment from local partners becomes understandably difficult.
How does Lendahand minimize the risks?
Every local partner must share our social mission to ensure local entrepreneurs can access affordable financing, allowing them to grow their business. Local partners must also have a 'track record'; they must have proven themselves as a reliable credit provider for SMEs.
For instance, this means a solid credit portfolio and enough buffers and equity to compensate for unexpected downturns. We also check the organizational structure of the portfolio company and how robust their (internal) procedures are. Finally, the investments must be in proportion to the total balance of that portfolio company. A healthy balance between effectuating influence and being independent is crucial. If you would like to receive more information on the financial indicators we employ, please contact us via info@lendahand.com.
When currency exchange risks become too high for a local partner, Lendahand will urge the local partner to cover these risks. In some scenarios, the local partner is contractually obliged to comply with these demands.
Lendahand always conducts due diligence when companies request funding. The results can be downloaded on the project detail page. However, this analysis is not investing advice.
Does Lendahand provide a guarantee?
Usually we don't. Local partners take care of the repayment, even if (some) entrepreneurs are unable to do so themselves. If the local partner is for some reason unable to repay then there is a chance of partial or full loss of your money. For this reason, Lendahand only selects financially solid partners based on strict criteria.
For most direct investments, there is no guarantee. However, currency risks are covered.
Sometimes, and only for some direct investments in Africa, our partner Sida, part of the Swedish government, will guarantee a maximum of 50%. Read here more about guarantees with Sida. Projects with Sida guarantees are indicated explicitly on the project page.
Does Lendahand have a license or exemption?
Yes. The Dutch Authority Financial Markets (AFM) has provided Hands-on B.V. (with trade name 'Lendahand') in September 2016 with an investment firm license in accordance with article 2:96 of the Financial Markets Supervision Act (Wft). Placing orders on Lendahand's website is therefore an AFM regulated activity. Lendahand also meets its minimum capital requirements following its license as required by De Nederlandsche Bank (DNB).
Lendahand uses an exemption from an approved prospectus that is available up to EUR 5 Million per year. 
How safe are my personal details?
We adhere to strict safety requirements concerning private and payment details. All sensitive data is sent through an encrypted connection (https). Also, information is stored (encrypted) in a secured facility provided by AWS: the world's largest hosting service. A secured connection and multi-factor authentication can only retrieve customer documents.
What happens if the local currency devaluates?
Our local partners and companies bear the exchange rate risks. We settle the investments, redemptions, and interest payments in euro.
Does Lendahand use a third foundation fund?
Lendahand works with Intersolve EGI: a Dutch financial institution specializing in payment settlement and electronic money. To be able to offer these financial services, Intersolve EGI must comply with the applicable financial legislation. Intersolve EGI is therefore supervised by De Nederlandsche Bank (DNB) and the Netherlands Authority for the Financial Markets (AFM) and owns a license to act as an Electronic Money Institution (and therefore also has a license as a Payment Institution). Your money will be deposited on a protected and secure bank account until the project you have invested in has been fully funded. Intersolve has no access to these funds. Once the project is fully funded, the money is transferred to the local partner or company in question.
What happens with my money if Lendahand goes bankrupt?
If Hands-On BV (containing the brand name Lendahand) went bankrupt, trades between Lendahand and payment service provider Intersolve EGI would cease immediately. Intersolve will then transfer the funds in your wallet to your bank account (Note: if at this time the project you have invested in has been fully funded and the money has thus been transferred to the local partner, these funds will not be transferred back to your bank account). Intersolve will then, in consultation with a trustee, handle all repayments between the investors and entrepreneurs until the final repayment of the last project has taken place.
Additionally, Lendahand is part of the investor compensation scheme (ICS). This scheme aims to compensate individuals and small businesses with trusted money and or financial instruments (such as notes or options) to a licensed bank, an investment firm, or a financial institution. In case the financial firm is unable to meet its obligations arising from claims related to the investment service (in other words, if Hands-On BV is not keeping track of the acquired notes by investors in the Wge depot correctly). The ICS guarantees an amount of up to €20.000 per individual. For more information, go to www.toezicht.dnb.nl/en/2/50-202210
Why is Intersolve EGI handling my money?
As part of the AFM license for investment firms, it is required that operational activities carried out by Lendahand (maintaining the website, contracting of local partners, legal issues, etc.) are strictly separated from financial transactions (payments made through the website). Intersolve takes care of the costs. This collaboration offers you more security since your money is placed on a protected bank account immediately after making your payment.
What happens when a local partner goes bankrupt?
When a local partner goes bankrupt, there's a chance you'll lose (part of) your money. Lendahand will try to recover outstanding payments, but the success rate is limited in such situations. For you, as an investor, there's no possibility of taking action against the financial institution. Therefore, it is recommendable to choose several different projects.
About Funding Societies
| | |
| --- | --- |
| Portfolio Overview | €49,431,135 |
| Leverage ratio | 11.00% |
| Write-off ratio last 12 months | 13.00% |
| % investment amount in arrears (>90 days) | 1.20% |
We have already contributed for Funding Societies 10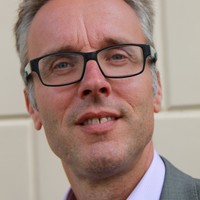 Frans Wittenberg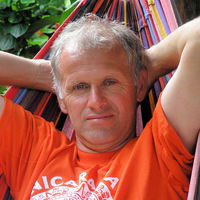 Han de Haas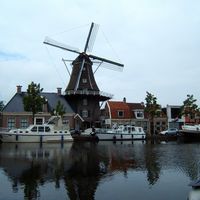 Ton Schroer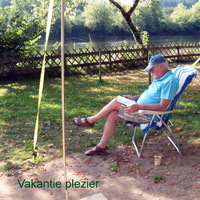 Cees van Iperen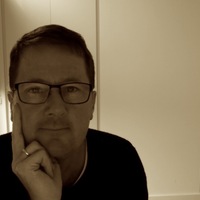 Hans Bierhuis
+ and another
680
investors