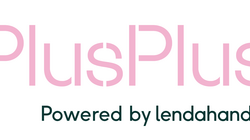 Crowdfunders join forces: Lendahand and PlusPlus become one
PlusPlus was launched in 2020 by development organizations Solidaridad and Cordaid, crowdfunding platform Lendahand and impact investor Truvalu. With a focus on agriculture, interest-free loans and small-scale projects, PlusPlus differentiates itself from Lendahand. But there are also similarities between the two, which offer opportunities for the future. Therefore, it has now been decided to move forward together: PlusPlus will become part of Lendahand.
Interest-free loans for smallholder farmers
PlusPlus offered investors a new way to contribute to economic development and sustainable food production in developing countries. Through the platform, Europeans who want to make an impact can invest money in small and medium-sized farms in Africa, Asia, and Latin America. It allows more vulnerable, small-scale farmers to grow sustainably and create new jobs. All PlusPlus loans are interest-free. With Lendahand's acquisition of PlusPlus, the 15,000 users of the Lendahand platform get a broader impact portfolio to choose from. And, PlusPlus' agricultural projects will reach a larger target group. This provides an opportunity to expand the number of agricultural projects.
Impact Investing: a success story
Over the past 2.5 years, PlusPlus and its more than 600 investors have achieved great results. Individual investors have collectively lent nearly 2 million euros, benefiting over 13,000 small-scale farmers and their families, training some 6,000 farmers in more sustainable farming methods, and creating 450 new jobs. "You can do a lot with your money," says Koen The, CEO of Lendahand. "If you want to change things and make an impact, you can change your behaviour, like replacing your car with a bike and consuming responsibly. But research shows that what you do with your money has 20 times more effect. And you can really choose how to use it." By lending it, for example, which can make an immediate impact.
Relevance of Sustainable Agriculture
Food production weighs heavily on the environment due to intensive land use and the amount of water involved. Developing sustainable farming methods is crucial for the future of the planet. "In developing countries, there are a lot of entrepreneurs who have just as much talent and drive as entrepreneurs here. They don't get ahead due to a lack of financing, especially in agriculture. For them, PlusPlus really makes a difference and we want to keep doing that," said Koen.
Common goal
Integrating PlusPlus' smaller, high-impact projects within Lendahand provides opportunities for both. PlusPlus and Lendahand focus on impact lending in developing countries but differ in themes and returns. This allows us to complement each other nicely. Of course, PlusPlus' smaller entrepreneurs who are still developing themselves will continue to receive the attention they need to continue to grow. As part of the larger Lendahand, this offers great opportunities for them. Behind the scenes, a lot of work is being done to ensure a smooth integration of PlusPlus into Lendahand. Investors of both PlusPlus and Lendhand should not notice too much of this. After all, PlusPlus already uses Lendahand's ICT structure and license, allowing investors to invest on both platforms. For them, it will mean a broader range of impact projects. Because whether we are called PlusPlus or Lendahand, our common goal is the same: using crowdfunding to make social impact! That definitely won't change....