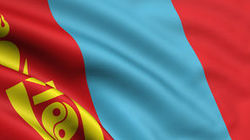 Interview with VisionFund Mongolia (in English)
Geschreven door Peter Stolze op 13 oktober 2015
Every time Lendahand starts cooperating with a new local partner, we ask the CEO or CFO of that partner a couple of questions. That way, we hope to provide some insights in their way of thinking. This time an interview with Savoeung Chann, CEO of VisionFund Mongolia, partner of Lendahand since September 2015.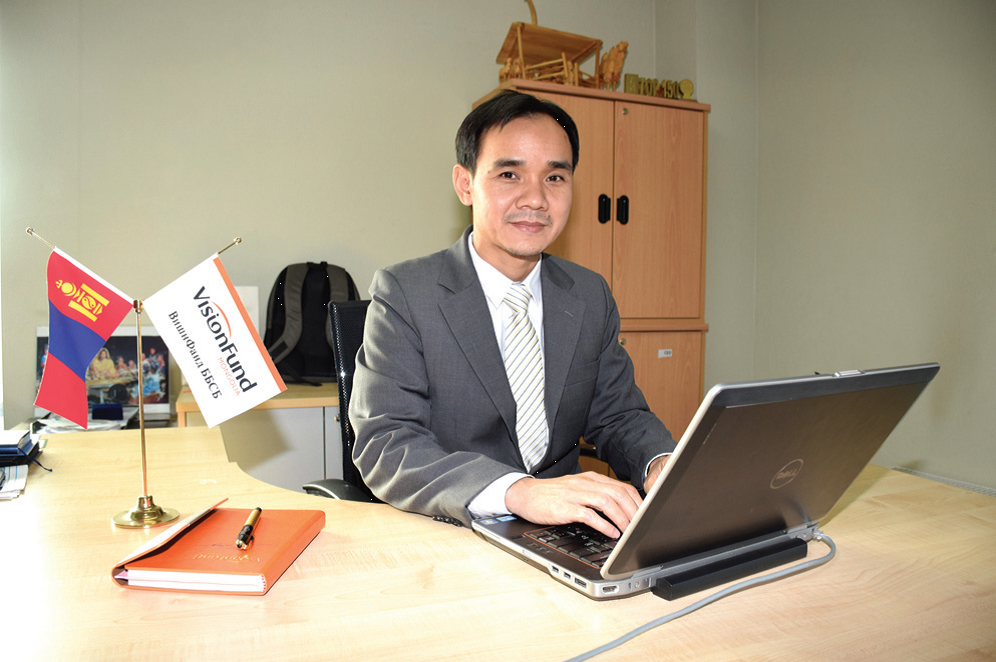 Savoeung, could you tell a bit more about yourself?
I have been the CEO of VisionFund Mongolia since May 2014. I have worked for 15 years with MFI, NGOs and business enterprises. My experience had been heavily connected to Microfinance Industry and development sectors. I was the CFO of VisionFund Cambodia for more than 7 years before joining VisionFund Mongolia. Serving the poor and seeing them developing and improving are my privilege, joy and absolute motivation.
Why did you decide to work for VisionFund (Mongolia)?
I've got rich experience in Microfinance, especially within the network of VisionFund International. Serving the poor is my utmost aspiration and motivation. I see the needs in Mongolia in helping the institution to achieve the sustainability and also increasing our outreach in helping the other people who need the access to financial service.
What is VFM's (social) mission? What is the core business?
Mission VFM
We believe in brighter futures for children, empowering families to create incomes and jobs, unlocking economic potential for communities to thrive.
Core Business VFM
Our core business is to provide micro loans to the poor clients by working closely with World Vision International Mongolia.
Are there other areas where VFM differentiates from competitors in Ulan Bataar?
-Christian organization with effective governance, management structure, organizational processes and procedures and strategy.
-High ethical standards with complete transparency and compliance: There are internal and external audits to check and verify all records, with zero tolerance on fraud, corruption and bribery. The pricing and contracts are very transparent with all clients.
-Branch network of VFM and the support of WVIM's Area Development Program (ADP): The deep and strong connection with WVIM's ADPs, in supporting and providing access to clients with credit services on the development works of WVIM; marketing and promotion of VFM through WVIM's staff; and the use of ADPs resources and infrastructure in reaching out to more clients has given an even stronger and better branch network to VFM. Moving forward, VFM will leverage the existing offices of ADPs for branch expansion.
-Flexible variety of products that cater to the needs of the clients.
-Attractive interest rates charged: mid-range of the market interest rate scale in Mongolia.
In these partnerships with clients you mainly provide financing. Why is it important to finance SMEs in Mongolia? What is the effect?
Small enterprises are the target of VisionFund Mongolia. We believe small enterprises are very beneficial to the communities. The small entrepreneurs don't just create the enterprises for their own benefits but also provide the job opportunities to other people in the communities. Small enterprises are the backbone of the communities' economy especially for the poor people.
Are there any alternatives for SMEs with regards to obtaining funding in Mongolia?
There are few alternatives, especially with the government's program and intervention but generally they are not sufficient in responding to the needs of small enterprises in Mongolia.
Thanks so much for your answers. Our last question is with regards to the impact of your loans. How many jobs does an entrepreneur on average create with a loan?
VisionFund Mongolia focuses more on small enterprises, so the average number of job created with a loan is around 2.
To view some Mongolian projects click here