Make your impact with crowdfunding
Invest in entrepreneurs in developing countries and earn up to 7% annual interest. Start investing with just €50.
736 million people globally live on less than €1.60 a day
Inequality between mature economies and emerging markets has left millions in poverty and without opportunity. This has consequences such as lack of education, gender inequality, and unsafe living conditions.
Lendahand empowers you to make your impact across the world by investing in companies in emerging markets working hard to improve their local economies and communities.
Choose from proven companies
Our experienced team selects proven companies and financial institutions that need funding to grow their businesses. These companies then list "projects" on our site for you to crowdfund.
Invest in the projects that fit your needs
Invest in the projects most important to you based on factors such as job creation, environmental impact, or gender equality. Start from €50 and earn up to 7% annual interest.
Fight poverty in emerging markets
Help close the €4.6 trillion funding gap facing SMEs in emerging markets, create jobs, improve local communities, and contribute to a sustainable financial system that works for everyone.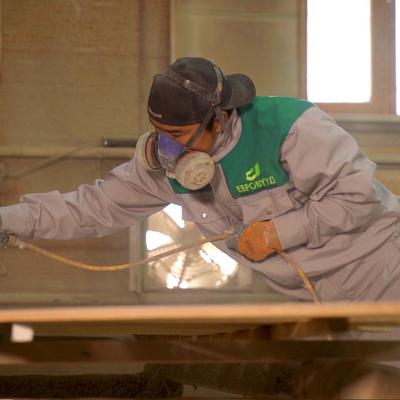 Mongolia
InvesCore NBFI 3
With this investment of EUR 294,000 new local partner InvesCore will provide 25 business loans for current and new clients in Mongolia. Main target clients are SMEs in the capital city and rural areas. **please note: this project contains an exchange rate risk EUR/USD)** 
| | |
| --- | --- |
| Amount | €294,000 |
| Interest | 5.00% |
| Maturity | 24 months |
| Repayments | 6 months |
| Currency | USD |
Still €81,700 needed, 27 days to go
Safely invest with impact
All transactions are routed through our electronic payment provider
Intersolve
who is supervised by the Dutch Central Bank.
An account that keeps growing
Get repayments in your account every six months plus interest. Use our investment planner tool to see the power compound interest can have on your investments.
First investment

How much do you want to start with?
Monthly topup

How much do you want to contribute each month?
Average interest

What type of interest are you looking for in Lendahand projects?
Portfolio development by year
Download your own Excel file to customize and save your investment plan.

Q&A: Environmental Impact of Solar Home Systems
By Lynn Hamerlinck on 29 April 2022
How much CO2 emissions does a solar home system avoid? Does it depend on the light bulb you use? How can the reporting on this improve? Today, Max Steenbrink shares the findings from his research with us.
Do more with your money
Create your free account now and make your impact on the world.